Inside ring engraving
All of our prices include complimentary inside-ring engraving. As a general rule, we can accommodate 40 characters, counting spaces as one character each.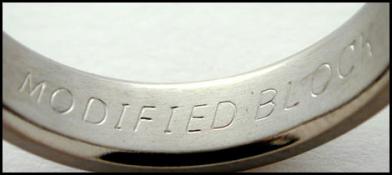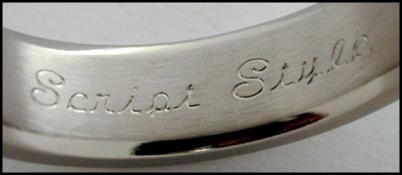 You may choose either the modified-block style, which is all upper-case, or script style, which has upper- and lower-case.
You will specify your engraving when you contact us with your ring size.
Outside ring engraving
We frequently engrave or emboss images, letters, and other characters on the outside of our rings. Many examples can be found in our titanium rings with themes category.
Send us an idea of what you would like and we'll be happy to explain the possibilities and give you a price quote.