We made the first ring in our wave series—Eastbourne 1-a—for our good friend Mitch Adair. He wanted a ring evocative of the famous "Great Wave" woodblock print by Katsushika Hokusai.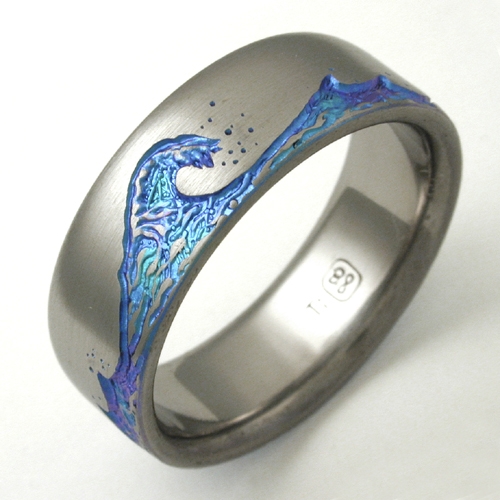 A customer liked that ring but wanted to add a whale tail, so we created Echo 1.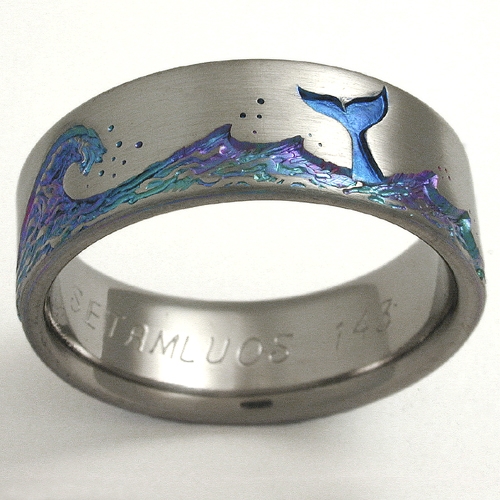 later substituting dolphins and ospreys for the whale, resulting in the Echo 2 and Echo 4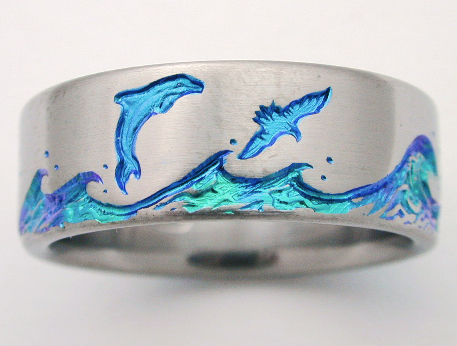 Variations of those rings include a ring with no color—Eastbourne 3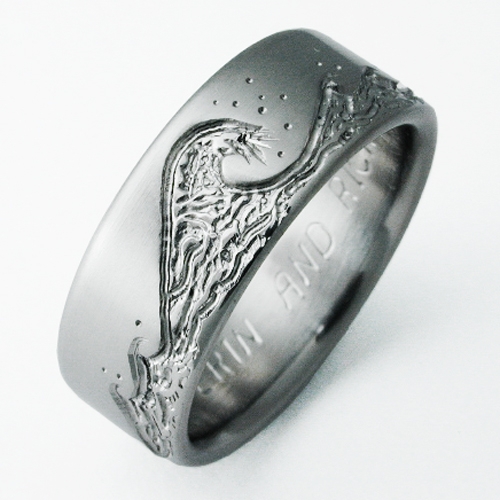 a narrower version of the original ring—Eastbourne 2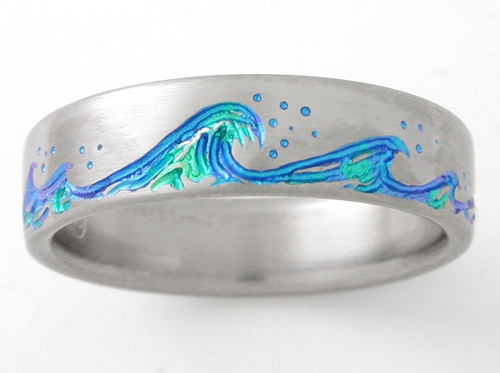 and a version with a surfer, Echo 3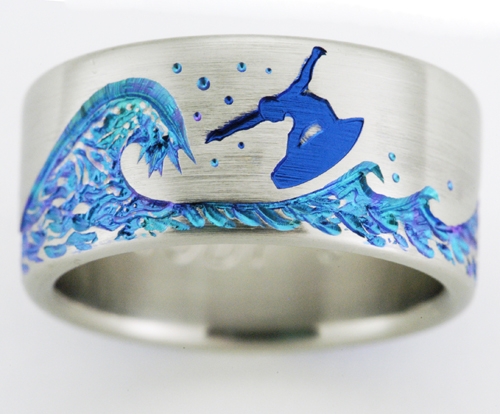 Rings with added 14k gold rope are Easton 1 and Easton 2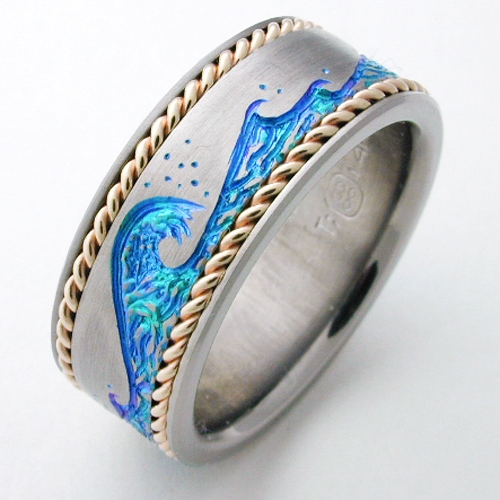 and a green version of the original ring, Eastbourne 1-b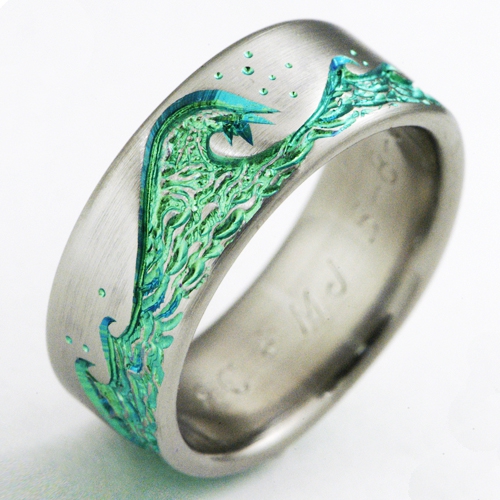 And finally, we had a request for a classic desert isle theme with palm trees and diamonds in the sky and surf, Echo Island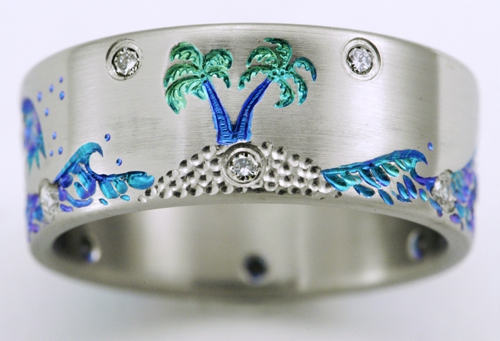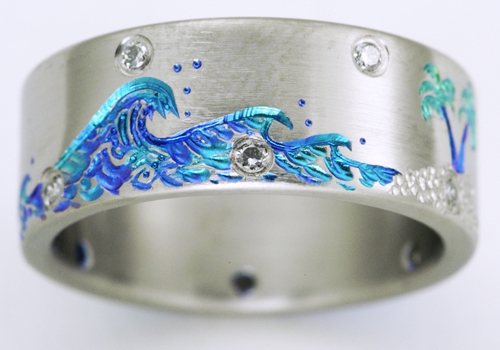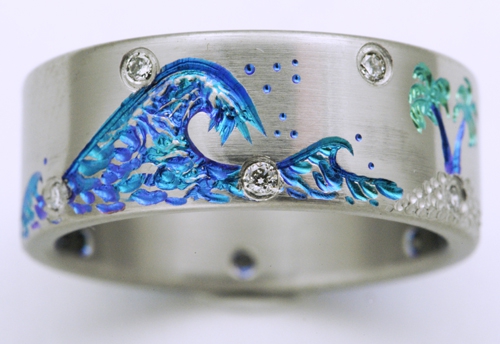 Contact us for YOUR titanium paradise!